The burners in your grill were factory set for the correct air and gas mixture. When the burners are performing correctly, you will see a specific flame pattern. The tips may occasionally flicker yellow, with a descending light blue to dark blue flame.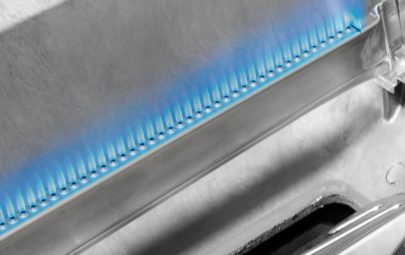 When the flame pattern of your barbecue is erratic check the following:
- Is the LPG cylinder empty? If yes, refill the LPG cylinder
- Is the fuel hose bent or kinked? If yes, straighten the hose
- Are the burner ports dirty? If yes, clean the burner ports
How to clean burner ports:
- Use a clean stainless steel bristle grill brush to clean the outside of the burners by brushing across
the top of the burner ports. When cleaning the burners, avoid damaging the ignition electrode by carefully brushing around it.

If all of the above did not solve your issue please contact customer service.