If you're guilty of not cleaning the inside of your lid, you may notice there seems to be what looks like peeling occurring. As much as it may look like paint, it's not.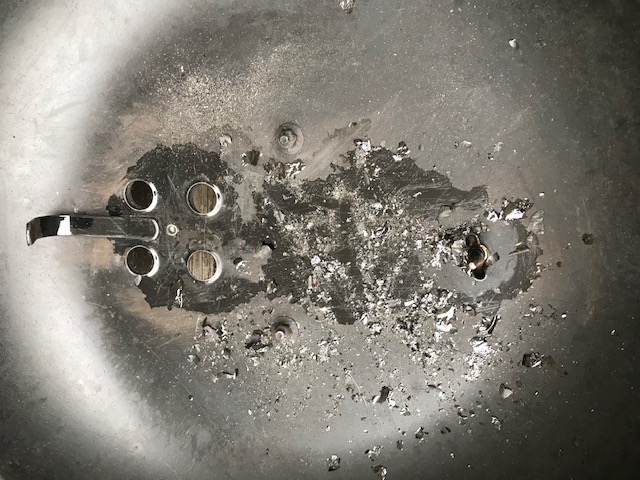 It's actually just grease and smoke deposits that have built up over time. There's no reason to worry as they are non-toxic. However, these deposits may start to flake off or peel if they are not removed.
Resolving this issue is easy to do.
The first step is to take out your reliable Weber stainless steel bristle brush and put it to work on that peeling. Working in a back and forth motion, clean away as much of the deposit build up as you can. This should remove the vast majority of accumulation.
Once you've brushed away that, spray the interior of the lid with the Weber Grate Grill Cleaner which will break down the remaining grease in no time. Let this cleaner sit on the lid for 30 seconds before wiping it with a damp paper towel. If you do not have the Weber Grate Grill Cleaner, use soap and water while the lid is warm, not hot.